In 2012 the Coalition welcomed the City's decision to revise the mandate of the Winnipeg Housing Steering Committee to work with the Federal and Provincial governments and representatives of the private and nonprofit sectors, to develop an affordable housing strategy for Winnipeg.
The Coalition repeated its message to the City in a brief in July of 2012 regarding the need for a comprehensive housing strategy and plan that included fiscal actions planning measures, zoning and regulatory actions and approval process measures, rental housing loss prevention measures and education and advocacy to build community awareness and support for affordable housing.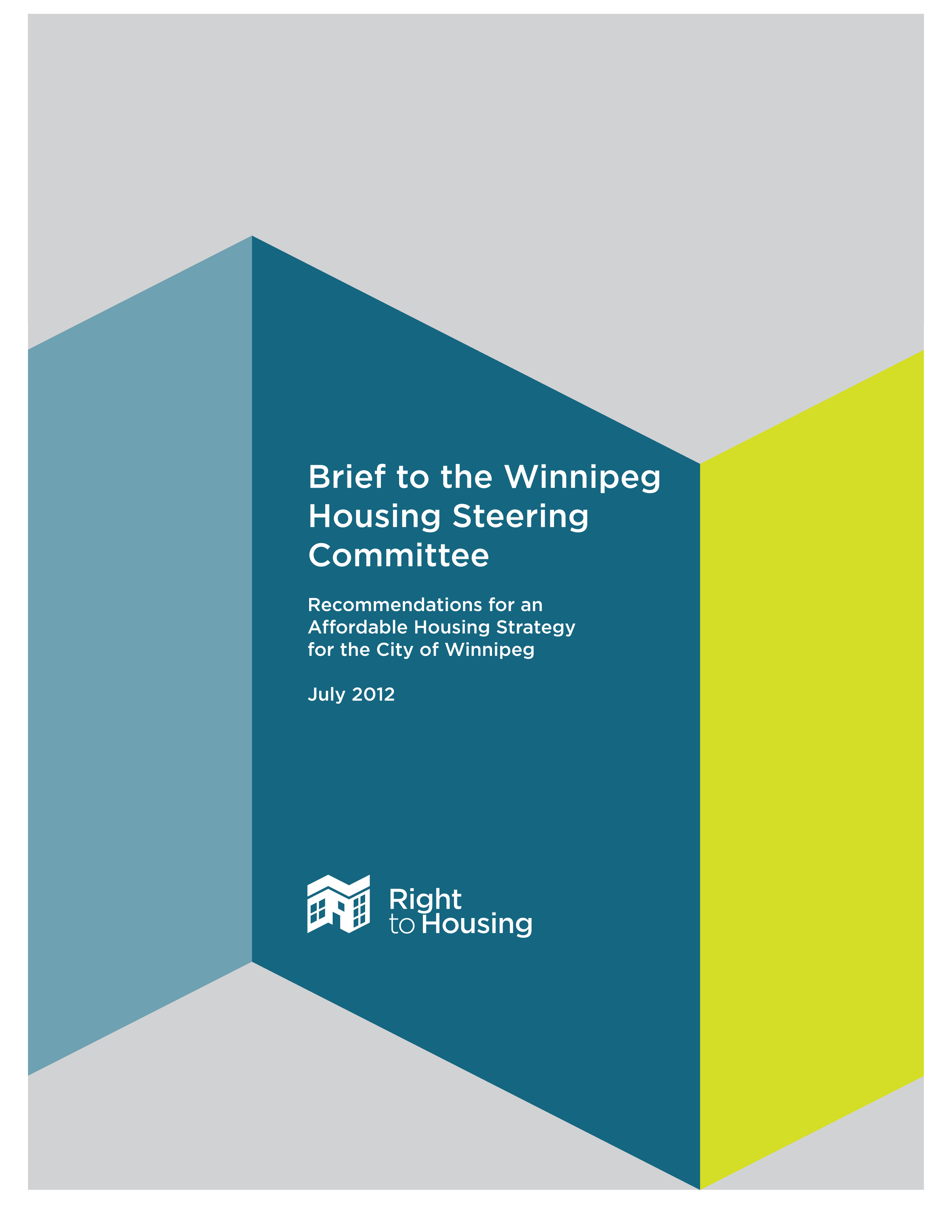 The Coalition recommended that the City adopt a comprehensive city-wide affordable housing strategy and action plan with ten recommendations.