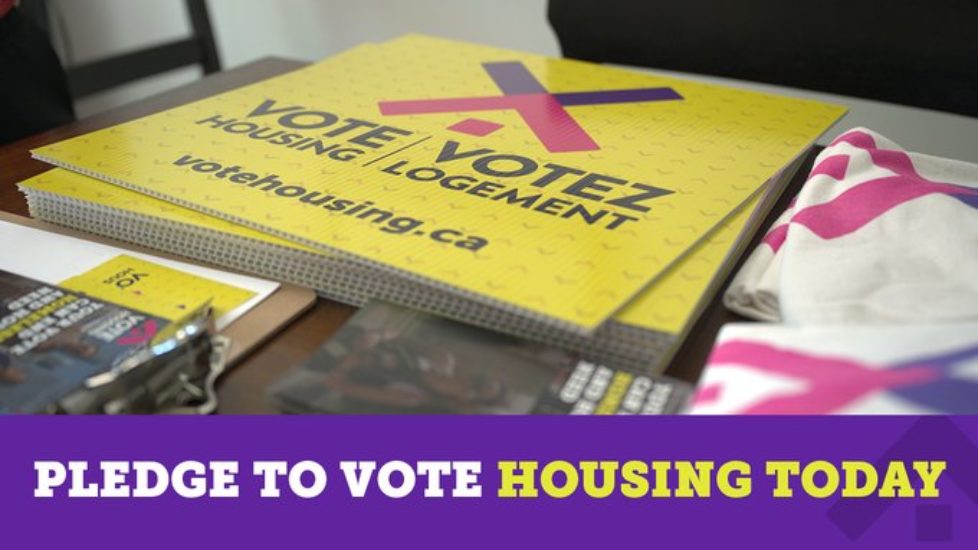 The Canadian Housing and Renewal Association, the Co-Operative Housing Federation of Canada, the Canadian Alliance to End Homelessness, and the Canadian Lived Experience Leadership Network have joined together to create the Vote Housing Campaign.
The Vote Housing campaign is calling on the federal government to:
Implement an urban, rural, and northern Indigenous housing strategy containing both dedicated investments and an Indigenous-led governance structure.
Commit to the prevention and elimination of homelessness.
Invest in the construction and operation of a minimum of 50,000 units of supportive housing over a decade.
Build and acquire a minimum of 300,000 units of deeply affordable non-market, co-op, and non-profit housing over a decade.
Commit to the progressive realization of the right to housing, including measures to curtail the impact of the financialization of rental housing markets, addressing the unique needs of equity-seeking communities in the National Housing Strategy, and ensuring people with lived expertise of housing need and homelessness are engaged in all levels of policy development and implementation.
Expand rental assistance for low-income households to reduce core housing need and prevent a wave of new homelessness resulting from the pandemic.
The campaign is asking individuals to volunteer, to endorse its platform, and to make donations to support the campaign.
You can learn more about Vote Housing here.
You can take the Vote Housing Pledge here.